Just about every Search Engine Marketing company is focused on Google Search. That is always the first base checked when looking to start your campaign and get the phones ringing. But Google Search is flooded and expensive no matter how you look at it! And while I consider myself in the top 10% of SEM Account Managers, there is only so much a highest level expert can do with Google Search.
For this reason I have invested in a video production team and I am personally using my own money to try new strategies on YouTube that will grow your business.
We have been running YouTube ads for several years now, however the competitors still are not. And as YouTube continues to grow, we are getting leads at a fraction of the cost of Search.
Think of a giant billboard video ad that is shown to target customers every time they jump on Youtube. Your ad shows before their videos or to the right in the recommendations and you won't believe how cheap it is!
Now don't get me wrong, Search is still a very HIGH ROI medium of digital marketing, it just depends on your niche and what you are willing to give in order to take. When I was running ads 10 years ago for my personal companies I was paying no more than $.25 per click! Now those same key phrases cost about $5 to $8. Today in Youtube, I am able to pay between .01 and .05 per view!
With YouTube, we really get to show off our skills. I feel that just about anyone can write good ad copy for Google Search, but it takes a special SEM GENIUS to be able to tell the story on video and sometimes you will even see me in front of the camera, but usually I'm directing the band.
Telling the story of "Why Us" is such an important story to tell. You have so many competitors, so really why should your customers choose you? Well, tell them on video!
I've invested in the best camera equipment, green screen studios and even found the best staff including a spokesmodel and film crew. Say hello to our newest member!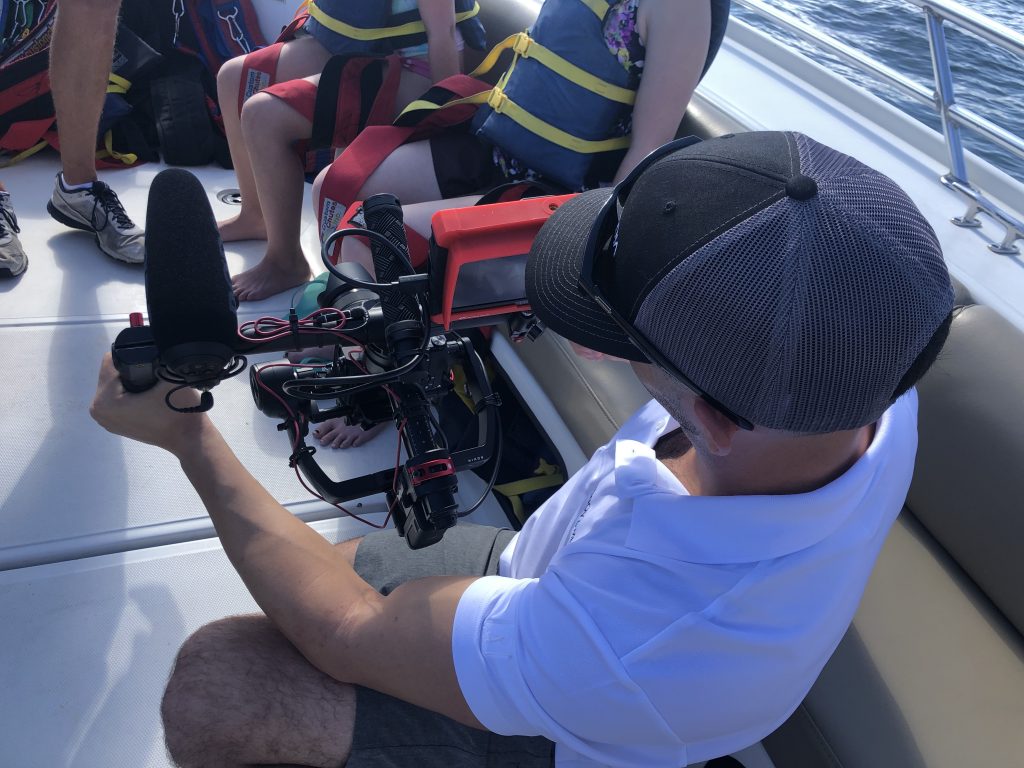 As we turn the page on December and open the new year, we are all in on Video and custom website development. We have a formula of websites that is working, but it NEEDS video in order to blow the engagement rates off the chart.
Just check out this shoot we did for one of the biggest fishing fleets in the country.
We have made about 10 versions of this video. Several to show on Facebook and Youtube Ads as well as a 30 second smushed version to show on the website header. It is that final touch of the website "online asset" that draws customers in and works to get the phone call or the email.
No matter you niche, video is where it is at and it is still very early in the process. Pull out your phone, hold it horizontally and start recording.
Happy Holidays
Michael