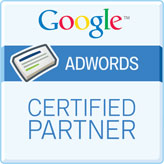 We are a certified
Google Adwords partner.
Trust that you have found an agency that puts heart and business expertise into your campaigns. Get the attention your company deserves and get Google on your side. We have a dedicated support team at Google that supports a limited number of agencies like ours.
The SEMgenius team have exploded leads for business!  I am one of the busiest tour operators in the San Diego area.  The customer service is always top notch and we are always way ahead of the competition.  I look forward...
View More

PPC
We are different from most ppc management agencies being that we learn your business first. We build campaigns with the knowledge of your perfect customer.  More…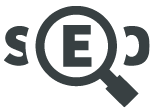 SEO
Getting the most out of the search engine organically is a priority for all our clients and it should be for you too!  Our SEO strategies are all "white-hat" that work to increase your rankings.  More…

Website
While SEM & SEO are some of our main services, our web development team takes the cake!  With the best in design and web coding, we build "online assets", not just websites.  More…